CONTACT A WEB AGENCY FOR THE CREATION OF A WEBSITE OR A SOFTWARE
If you are in one of these situations, you need a web agency!
Why you should read this article Because there is a good chance that you will find yourself in one of these situations! If so, you need a web agency and we'll explain why!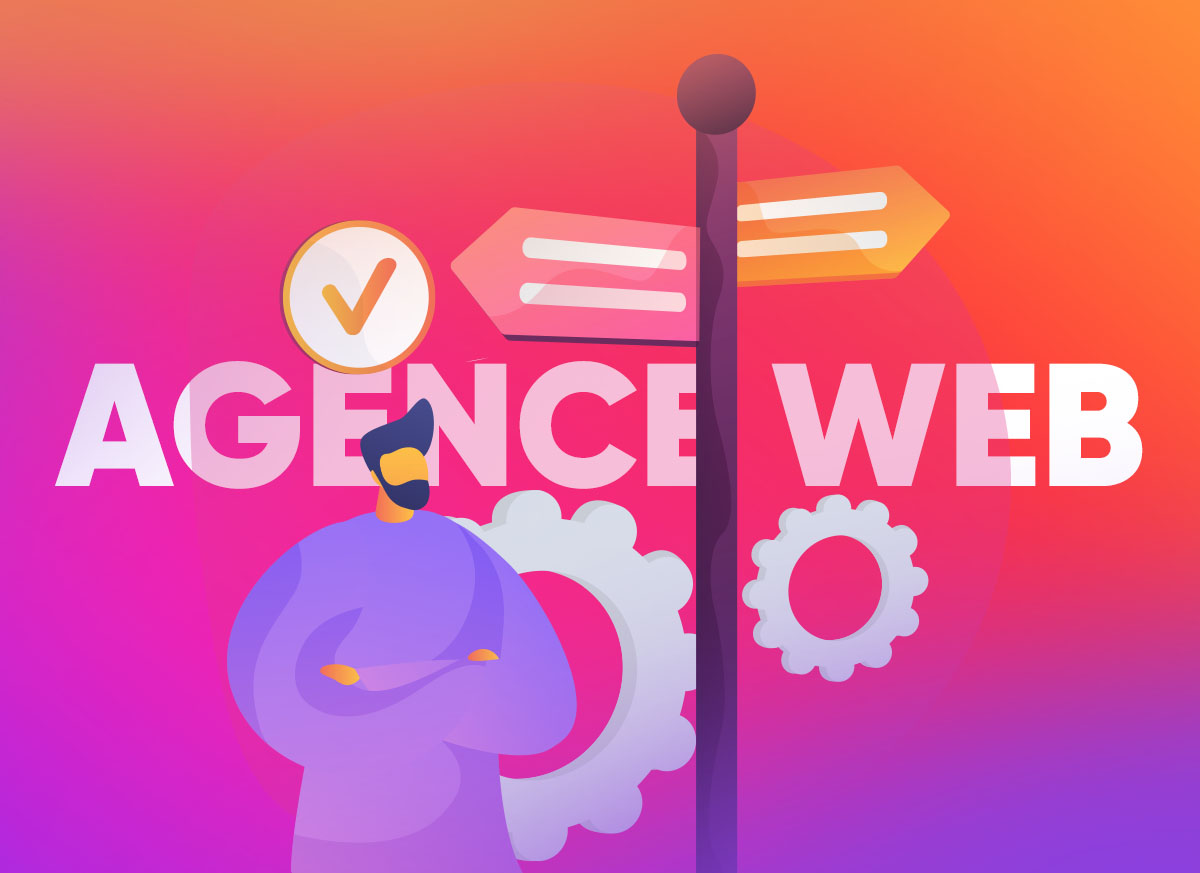 1. You are launching your business and you need to create your a website or a software
Your need: Create a showcase site to present your offer
You are about to finalize your business creation project and you are going to have a great need for visibility . This is where the creation of your website or software will take place. This website or software will be your showcase on the internet and will allow you to communicate about your brand and your services.
The creation of your website or software should not be left to chance, indeed the competition on the internet is tough and the visibility on Google n ' is not an easy thing.
Your website or software must, on the one hand, reflect the values ​​ and the positioning of your company. It must differentiate itself from your competitors , offer a user experience pleasant and be well referenced on Google.
That makes a lot of factors to master to guarantee a powerful website or software!
Why do you need a web agency?
A web agency will accompany you in the realization of your website or software . You will benefit from the skills of web designers for the realization of graphics in coherence with the 'identity of your company. Thus each visual element of your website or software will perfectly reflect your values ​​ and your positioning . The design of your website or software by a web agency will also allow you to obtain a unique website that will stand out from your competitors .
A web agency has the skills necessary in UX design to design a website or software that offers a experience optimal user.
And because there is no point in having a very beautiful site if no one sees it, a web agency will support you in its referencing . It will help you choose the keywords relevant , related to your activity and with the targeted geographical area . It will integrate these keywords in the SEO tags of your site and will work on the technical performance of your site so that it meets the new referencing criteria from Google.
By calling on a digital agency for the design of your professional website or software you are therefore putting all the chances on your side of obtaining a high-performance and visible site!
Your need: The creation of an efficient e-commerce site
You have an online store creation project . The design of your website will therefore be central to the success of your project.
You will need an efficient e-commerce site , which integrates all the functionalities related to online sales : online payment, customer accounts, product categories and subcategories, filters… Not to mention all the features specific to your products and your sector of activity.
Your e-commerce site must obviously reflect your positioning and be well referenced on Google.
Why should you use a web agency?
The design of an e-commerce site is more complex than the creation of a showcase site because it involves more functionalities and database management.
Using a web agency to create your e-commerce site is the safest choice to own a powerful and reliable tool.
A web agency will be able to develop each feature to suit each of your needs . The primary objective of an e-commerce site is to record sales , which is why a digital agency can help you to make every effort to generate as much conversion as possible.
The designs , navigation and technical performance will be developed by web designers and web developers , so as to provide the best user experience to your visitors.
Finally, the referencing of your online store will also be worked on to allow you to position yourself as best as possible on the keywords related to your products and your industry.
2. You have a website but a redesign wouldn't hurt it!
web technologies are evolving at full speed and new websites are created every day. This is why your site can quickly find itself below the expectations of your users both in terms of design , of performance and functionality.
Your site may need a redesign for several reasons:
- You need better performance
Is your site taking time to display ? Does the loading time between each page seem long to you? Are the images having trouble displaying ? All of this can be the result of performance issues!
If so, it can have dramatic consequences on the performance of your website! On the one hand because they negatively impact the user experience but also because it now affects your SEO.
A bad user experience very often leads to departure from the website and does not promote customer loyalty either.
It is for this reason that if your site is showing signs of weakness in terms of performance , it may be time to move to a newer site and closer to the new expected performance criteria.
- You need to solve technical problems
If your site is facing technical problems that your current web technology cannot fix, then it is more than necessary to consider a redesign!
Indeed, functional issues cannot be ignored as this has direct consequences on the activity of your site.
- You need new features
Over time your business evolves and your offers too. This is why your website current may turn out to be no longer in tune with your needs and your services.
You had a catalog site and you decided to open up to online sales ? This will require several new features !
You have a showcase site but want to offer personalized content to some of your customers. You are going to need a customer area on your site!
new features which will lead to tree structure modifications , designs and operation of your website . This is why you need to hire a web agency for your overhaul!
- You need to change your image
An aging site often reflects the image of an aging business. Your site is starting to be a few years old and it shows? If you don't want your business image to suffer it's time to redesign your website!
This redesign will allow you to have a modern website and in tune with the times! A website that will match the 'current image of your company (and not that of 5 years ago).
- You need to improve the SEO of your site
Your website is not sufficiently visible on Google and you need to improve its SEO ? So the problem certainly comes from your content, your tags, the tree structure and / or the technical performance of your site.
All these elements play a crucial role in your SEO , if they are not sufficiently optimized then you will have little chance of positioning your site well in the results from Google.
This is why the solution is often a redesign of your website ! For a site with optimized pages , whose content has been reworked and with optimal technical performance to provide a better user experience . A new website which, of course, will be perfectly suited to mobile browsing.
Why call a web agency for your redesign?
For all these needs, a web agency will accompany you and help you identify the elements that need to be kept and those that will need to be improved.
It is complicated to perform an analysis of your current site when you do not have the necessary tools.
A web agency , thanks to the tools at its disposal, can perform an audit of your current site , which will allow it to identify the pages that generate the most interest among your users and those which are least consulted.
A SEO analysis of your website will also 'identify the keywords on which your site is positioned today. Determine the pages concerned and schedule redirects to the new site.
The measurement tools performance available to web agencies allow them to design sites that meet strong> current user and search engine requirements.
In addition, you benefit from the skills of web developers for the development of specific features to your activity.
Finally, the web designers will offer you trendy designs and modern web animations to help you erase the aging business image carried by your old website.
Result: full support for a successful website redesign!
You will understand, whether it is creating your website for your new business or for redesigning your website for your current company , you need a web agency to support you in this project!
So, if you find yourself in either of these two situations , it is time to contact a web agency to the creation of your new site!